Mubert Review: Everything You Need to Know
SOFTWARE AND SERVICES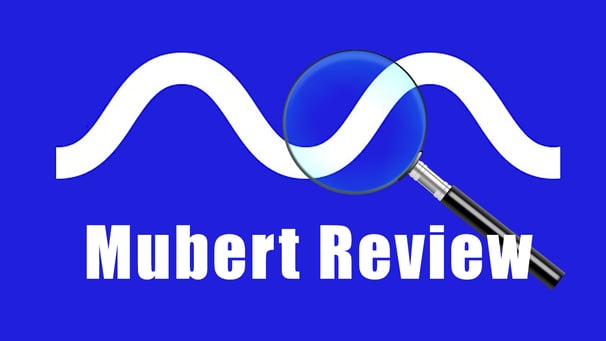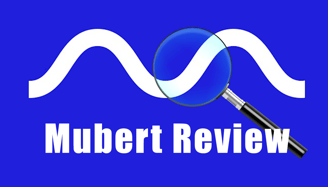 IIn this article, we take a deep look into one of the most innovative AI Royalty-Free Music Generators: Mubert.
In today's digital age, finding the perfect royalty-free music to complement your video content, podcasts, apps, or personal listening preferences can be a daunting and time-consuming task.
With the emergence of AI technology, we have noticed an "avalanche" of different ai-powered services that offer to make everyone's life easier, and while it is true that many of them do this, it is also true that choosing between all of them can become an equally time-consuming task.
However, with Mubert, an innovative AI-powered music service, that challenge may become a thing of the past.
In this review, we will explore the remarkable features and benefits of Mubert, including its AI generative music capabilities, Mubert Render for content creators, Mubert Studio for artists, Mubert API for developers and brands, and the immersive music experience offered by their app: "Mubert Play".
So let's take a deep dive into it, shall we?
What is Mubert?
Mubert is a groundbreaking service that harnesses the power of Artificial Intelligence (AI) to create a seamless fusion of human creativity and algorithmic music generation.
At its core, Mubert is essentially an AI generative music platform that revolutionizes the way we create, discover, and enjoy music.
Using a vast library of millions of samples contributed by hundreds of real artists, Mubert's AI algorithms analyze and process this immense musical data to generate original, high-quality tracks in real-time.
The result is a virtually limitless supply of royalty-free music that is perfectly suited to various purposes and moods, giving the user a lot of choices in an easy and pleasant-to-look-at interface.
How does Mubert work?
Mubert combines the power of AI technology with a vast music library to revolutionize the creation and enjoyment of music. Through its AI generative music system, Mubert analyzes and processes millions of music samples, instantly generating original tracks that perfectly fit the desired mood and style.
This means content creators can leverage Mubert to effortlessly create soundtracks tailored to their videos, podcasts, and apps.
Developers and brands can also integrate Mubert API into their projects to enhance their products with personalized, royalty-free music.
Meanwhile, listeners can immerse themselves in a personalized music experience with "Mubert Play", selecting from a range of moods and genres.
Mubert's AI algorithms continually learn and evolve, refining their understanding of user preferences and musical patterns. This ensures a refined and personalized music experience over time.
The best part is, Mubert liberates users from legal constraints with its royalty-free music, making it an ideal solution for various creative projects.
How to use Mubert:
There are a ton of different ways of using Mubert, and it will depend on your own needs and why you are looking for ai-generated music.
Mubert has a web version you can use on your PC and (unlike many of its competitors) an app version you can use on your mobile phone.
We will be using the PC version as a reference for this whole review, as we believe it to be the most convenient and resourceful way of using Mubert.
The great majority of the users will probably fall into one of these 4 categories:
Content Creators

Artists

Developers and Brands

Listeners
Feel free to jump to any of the categories you feel like you belong to, as we will be giving a small step-to-step guide for each one:
Content Creators
Visit the Mubert website or download the Mubert app.

Select Mubert Render and specify the desired mood, duration, and style for your soundtrack.

Instantly generate a tailor-made, royalty-free music track perfectly suited to your content.

Integrate the track into your videos, podcasts, apps, or any other creative projects.
Artists
Join the Mubert Studio community by signing up on the Mubert website.

Upload your own music samples, loops, or tracks to contribute to the Mubert library.

Collaborate with AI to create extraordinary music by combining your creativity with Mubert's generative algorithms.

Monetize your music by earning money for your contributions and reaching a broader audience.
Developers and Brands:
Explore the Mubert API documentation on the Mubert website.

Integrate Mubert into your applications, games, or digital products to enhance the audio experience.

Customize the music to align with your brand identity and create unique soundtracks that captivate your users.

Enjoy the benefits of royalty-free music for commercial use, free from copyright concerns.
Listeners:
Visit the Mubert website or download the Mubert app.

Explore the diverse range of moods and genres available on Mubert Play.

Select a mood that matches your current activity or ambiance, such as work, relaxation, or exercise.

Immerse yourself in an infinite stream of AI-generated music that adapts to your preferences and creates a captivating listening experience.
Now that we know how to use Mubert, let's take a look at the interface and some of its features:
Interface
Mubert features a clean and easy-to-navigate interface with a clean colors and a premium feel reminscent of an Apple Service.
The service functions a lot like other sample libraries like Splice, Pond5, or even its competitor Soundraw
Also Read: "Soundraw Review - Easy AI Music Generation"
Depending on what you are looking for, you essentially have 2 main options:
Generate a Track - Use this option if you're looking to generate a track with AI

Explore - Use this one to explore from Mubert's library of already existing songs
Generate a Track:
This feature is the main attraction of any AI Music generation.


The way you use the "Generate a Track" feature is very intuitive:
Think about a concept, it could be anything from the name of the song you're thinking to a mood or activity.

Write it in "Prompt Box".

Set a duration for your track.

Click "Generate Track"

DONE!!

You also have the option of choosing from a pre-determined set of Genres, Moods, and Activities if nothing comes to mind, and still enjoy the music generation "magic".
With the "Generate a Track" feature, you're basically turning text into music. And it is Royalty-Free music that you can readily use in any of your projects by downloading the track.
There is a lot of experimentation and fun you can have with this feature. You even have a really cool "Search by Reference" feature where you can copy a Youtube Link to have a song of your choice as refference.
As cool, as all of this sounds, it is also true that old habits die hard, so you might want to just explore from a library of pre-generated songs and samples like you used to. If that is the case that's where the Explore feature comes in:
Explore:
Mubert's Explore feature caters to music enthusiasts and listeners seeking an immersive and dynamic music experience.
With a vast selection of moods and genres to choose from, the Explore feature offers a nearly infinite channel of AI-generated music, curated specifically for each user.
You can search your tracks by:
Moods

Genres

Themes

Playlists

Instruments

BPM


You can also explore some of the most popular playlists curated my Mubert, just like you can see in the picture above.
There are many ways to enjoy Mubert's music generation capabilities, and the best way to find out which one suits you best is by trying it yourself!
You can try any of the features available for free by clicking this link.
There are also some paid options with extra features, which leads us to:
Mubert offers flexible pricing options to cater to the diverse needs of its users. Whether you're an individual content creator, a freelancer, an agency, or an app developer, Mubert has a Subscription Plan or Single-track purchase option to suit your requirements.
Let's explore Mubert's pricing tiers:
Subscription Plans:
This is what we consider the most "bang for your buck" paying model.
Ambassador (Free): Get started with Mubert's Ambassador plan, where you can enjoy the following benefits:

Access to MP3 tracks with attribution.

Generate up to 25 tracks per month.

Features include NFT soundtracks to enhance your creations.

Creator: Step up your creative game with Mubert's Creator plan, designed for social media enthusiasts and NFT creators. Here's what you get:

Monthly subscription: $14/month.

Annual subscription: $11.69*/month (billed annually, saving 2 months).

Generate up to 500 tracks per month.

Features include NFT soundtracks, no attribution needed, no audible watermark, lossless quality, and promoted/boosted posts.

Pro: Take your creative projects to the next level with Mubert's Pro plan, ideal for commercial use and advanced content creators. Here are the key features:

Monthly subscription: $39/month.

Annual subscription: $32.49*/month (billed annually, saving 2 months).

Generate up to 500 tracks per month.

Features include NFT soundtracks, no attribution needed, no audible watermark, lossless quality, promoted/boosted posts, monetized posts, ads (digital & TV, radio), use in clients' projects (for freelancers), and in-game music (indie developers).

Business: If you're an agency or app developer looking for comprehensive music solutions, Mubert's Business plan is perfect for you. Here's what it offers:

Monthly subscription: $199/month.

Annual subscription: $149.29*/month (billed annually, saving 3 months).

Generate up to 1000 tracks per month.

Features include NFT soundtracks, no attribution needed, no audible watermark, lossless quality, promoted/boosted posts, monetized posts, ads (digital & TV, radio), use in clients' projects (for agencies), in-game music (major developers), in-app music, and account manager support.
Single Track Purchases:
In addition to subscription plans, Mubert offers single track purchases for specific needs. Here are the pricing options for individual track purchases:
Standard: $19 for social media content and online ads.

Online Ads: $99 for ads distributed online across various media platforms.

National or Global Ads: $149 for national or global ad campaigns across any media type.

In-App Music: $199 for integrating music into your game or in-app experience.

Sublicensing: $499 to sublicense music to your clients or app users.

Reselling: Custom pricing available upon request.
Choose the pricing option that aligns with your goals and budget.
Mubert's diverse range of plans ensures that creators, artists, agencies, and app developers can harness the power of AI-generated music without compromise.
Is Mubert worth it?
Yes, Mubert is a game-changer in the world of AI generative music. With its advanced technology and user-friendly interface, Mubert offers a range of benefits that make it a worthwhile investment.
One of the standout advantages of using Mubert is the time-saving aspect. With Mubert AI, users can create music quickly and effortlessly, even without any technical skills or music composition knowledge. The algorithm generates tracks instantly, saving users valuable time in the creative process.
Mubert allows users to customize the tracks generated by the AI according to their specific requirements. Whether it's adjusting the mood, duration, or tempo, Mubert offers a high level of flexibility, ensuring that the generated music perfectly aligns with the desired outcome.
In terms of quality, you might need to try to generate a few tracks before you get the desired result, but you can eventually find something to fit your needs.
The tracks produced by the AI are of acceptable quality, and suitable for a wide range of purposes, including commercial projects. The seamless fusion of human creativity and AI technology results in professional-grade music that adds a polished touch to any project.
Another significant advantage of using Mubert is the royalty-free nature of the music. All tracks generated by Mubert AI are royalty-free, meaning users can utilize them for commercial purposes without incurring additional fees or legal complications. This makes Mubert a cost-effective and also easy solution for content creators, developers, and businesses looking to enhance their projects with high-quality, original music.